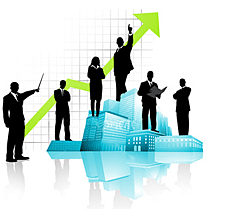 Global Standards is a Firm with international recognized that offers certification services in management systems. Our team has more than 15 years of experience performing certification audits in different industry sectors according the international standards ISO 9001:2015, ISO 14001:2015, OHSAS, HACCP, ISO 22000:2005, ISO 29990:2010, ISO 27001:2013, ISO 20000-1:2011, ISO 50001, ISO 3834 with ISO 9001 etc.
                                                                                                            ********************
Our Firm is associated with TCERT which is an international registrar in management systems. T Cert, s.r.o. is an international accredited certification company located in the Czech Republic with more than ten years of experience. We are able to offer a broad range of certification services by our broad team of qualified auditors TCERT is subject to the requirements of EN ISO / IEC 17021: 2011. On the observance overseas by  Czech Institute for Accreditation by which TCERT is led to a certification body no. 3124,  through periodic (accreditation, supervision, re-accreditation) and random audits.
Our auditors are recognized internationally; they are certified by RAB/QSA, IPC Certification Scheme & IRCA certification scheme, which examine their Knowledge, skills and personal attributes to perform certification audits. Our Firm selects the auditors considering their audit focus and philosophy. Auditors are experienced in different sectors of various industries such as automotive, food, chemical, education, services, government, etc. They are properly trained to offer you the highest level of service therefore adding value to your business. Clients are able to view results at each stage of the audit process. Auditors remain objective throughout the certification process due to the respect they have for our CLIENT'S knowledge of his business; we understand that there is more than one way to comply with the standards.